[Korean Cosmetic Review] Beplain Chamomile Subacidity Lotion 150ml
[Korean Cosmetic Review]
Beplain Chamomile Subacidity Lotion 150ml
Beplain Chamomile Subacidity Lotion 150ml
Coscorea would like to recommend a slightly acidic lotion that is perfect for those who need to moisturize their skin as the weather gets colder and their skin gets drier. This is Beplain's Chamomile Subcidity Lotion that boasts a rich moisturizing ability because it contains more than 70% of chamomile flower extract!
The lotion's texture is as soft as milk so I strongly recommend it to those who do not like the heavy use of cream.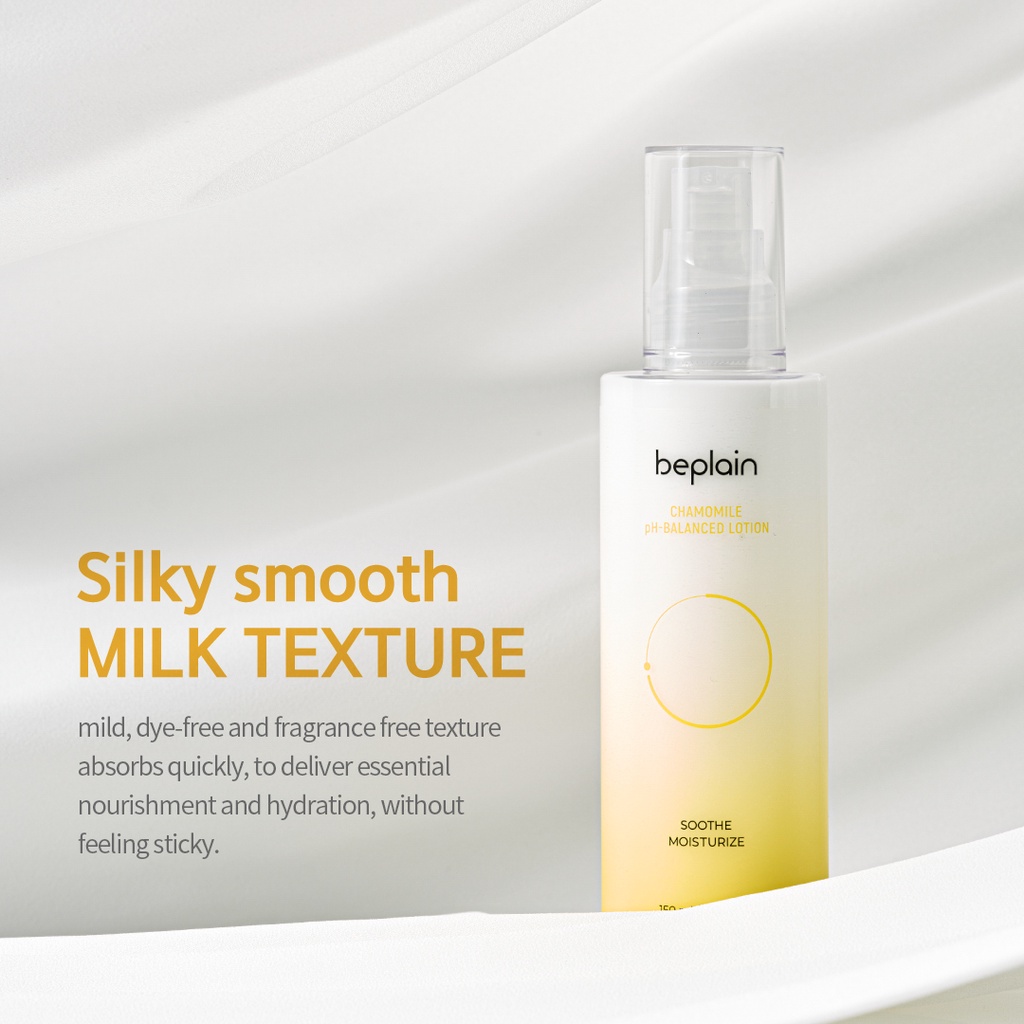 Beplain Chamomile Subacidity Lotion 150ml
The product container is made of a refreshing yellow container reminiscent of chamomile flowers and is a light pat type, not glass. As shown in the picture above. It is pumping type so you can use it neatly when you open the lid.
But, if you can not pump the product for the first time, block the opening of the pump and pump it a few times before using it! You might think it is broken when you first use it, but it is not broken 😊
Beplain Chamomile Subacidity Lotion 150ml
The product has a really soft texture as I introduced earlier. Instead of purified water, it is filled with 70% of chamomile flower extract and like a slightly acidic lotion, it applies comfortably to the skin.
It is a watery type so you will like it when you apply it on your skin without irritation and it absorbs well even if you apply a large amount. After applying the product, it is so good because there is no skin irritation and no stickiness. It is a lotion that you can apply comfortably not only in the chilly autumn and winter but also in the hot summer.
Beplain Chamomile Subacidity Lotion 150ml
It is a soft texture but it is very moisturizing and has moderate oiliness so you will feel comfortable with your skin. Also, since it has almost no scent, it is convenient for those who are sensitive to smell to use and balance oil and water to keep your skin comfortable for a long time!
It is a nice product to use with precious people because it is a gender neutral skin care lotion that does not distinguish men and women. Meet Beplain Chamomile Subcidity Lotion that is now being sold with discounted price on Coscorea website!
---