3 UNIQUE WAYS TO USE YOUR OIL CLEANSER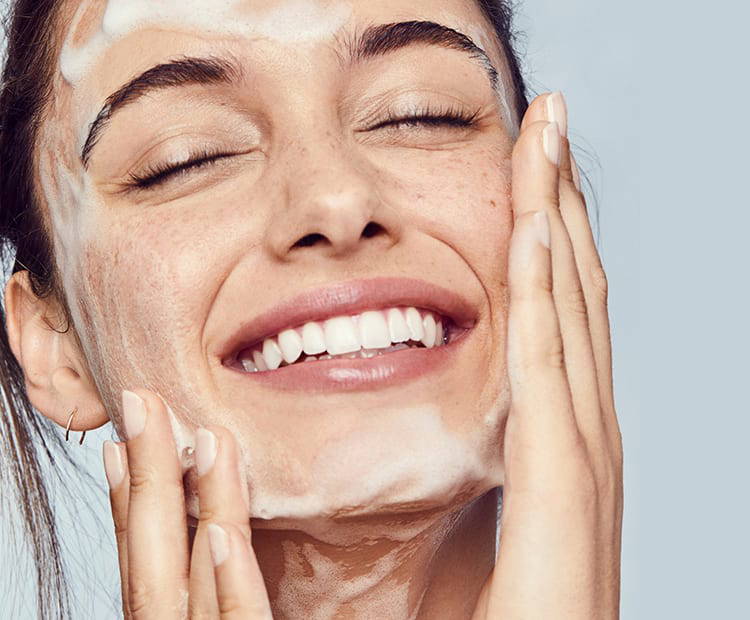 3 UNIQUE WAYS TO USE YOUR OIL CLEANSER
An oil cleanser should be a staple in your beauty routine, but did you know that there are many other ways to use it outside your double-cleansing ritual?
. 
So let's say you've got an oil cleanser that's just 
not
 working for your face at all, you don't have to throw it away! Here are some other ways you can use this multitasking product:
1. Remove deodorant residue

Can't seem to get rid of that leftover deodorant residue on your armpits? Double cleanse with an oil cleanser and body soap! Many Reddit users who have tried this have also said that their armpits looked brighter and felt much smoother afterwards!
2. Help clean your makeup brushes

Much like double-cleansing your face, oil cleansers can also help remove all the oil-based makeup, dirt or debris stuck on your makeup brushes.

All you have to do is apply an appropriate amount of oil cleanser (our all-time favourite is Heimish's All Clean Balm) to your brush and massage it throughout the bristles. You can wait for a few minutes or immediately run them under water to emulsify the oil and get rid of all the makeup. Then, proceed with a gentle water-based cleanser to wash away any residual oil and impurities. You can simply swirl your brush around the soap and wash it until it feels nice and clean!
3. A shaving cream substitute

Ran out of shaving cream? No problem! Just spread a few pumps of the oil cleanser onto dry legs, shave and rinse! Using a cleansing oil also helps get a closer shave, smoother finish and more hydrated skin.
 TOP 5 Best Korean Oil Cleansers:
The Klairs Gentle Black Deep Cleansing Oil is a mild cleansing oil composed of various vegetable oils helpful for skincare. Its easily washable texture allows mild yet effective cleansing of dirt and makeup without causing irritation. Formulated with natural oils extracted from black beans, it controls sebum production and soothe skin.


More about the Key Ingredients
A cleansing oil that is a combination of natural black grains. The ingredients extracted from nature is effective for gentle skincare.


Black Bean Oil; Black bean helps control the sebum production, increases the skin elasticity. and provides soothing effect
Black Sesame Oil; Black sesame prevents dehydration and skin aging while providing powerful antioxidant effects through various useful components such as Beta-carotene, Rinolenic acid, Sesamin, Sesaminol and Tocopherol.
Black Currant Seed Oil; Black Current Seed Oil strengthens the skin's protective layer to prevent the evaporation of moisture from the skin. It promotes skin cell regeneration and provides antioxidant effects by containing various minerals.
A deep cleansing oil infused with 94-percent plant oils, as well as calendula flower extract to remove all traces of makeup and impurities, while leaving the skin feeling soothed and moisturized.
All-in-one Cleansing Oil enriched with 94% pure plant oil and Calendula extract offers powerful removal for point makeup and sunscreen in just one step
Offer deep cleansing effect with effective pore care to remove makeup remnants and blackheads for clean, smooth skin express
Lightweight oil texture blended with 6 kinds of natural plant oil which offer burdenless moisturizing and nourishing effects to create healthy, hydrated skin
Heimish All clean balm 120ml. Good for cleansing thick make-up, hypoallergenic ingredients included for sensitive skin type.

Balm Type Cleanser but when it touches water, the texture is changed to oil cleanser such as Sherbet type.

This make up remover is fantastic! I have very sensitive and delicate skin so I'm very careful about what I use on it.

I just put a small amount of this remover on my hand, soak it on my face even eyes for a few seconds, make one swipe and that's it!

The gel eyeliner, foundation, and mascara are all gone. There's no tugging on the super delicate area and no residue left behind and all my eyelashes are intact! I would buy this in a gallon size if it was offered.
This daily, fragrance free oil cleanser is light weight has a fresh non-oily finish. It effectively removes all makeup, oil, dirt residues and gently removes dead skin cells and controls sebum production. With simple and gentle ingredients such as Sunflower Seed Oil, Grape Seed Oil, Jojoba Seed Oil, and Black Currant Oil it fully moisturizes the skin and balances the skin's water to oil level. It is also rich in Vitamin A,B, C and contains strong antioxidant properties to keep the skin healthy while the skin stays hydrated. Recommended to combination-oily skin and those who feel oil cleansers are too heavy.
Our Clean It Zero + Purifying is infused with soothing & balancing ingredients for calm, clean skin. Full of stress-relieving herbs, this Clean It Zero contains a blend of 7 all-natural extracts for comfortable & healthy skin - Same makeup melting power as the original for even the most sensitive of skin types.
---