Korean Lip Care Routine For Dry and Chapped Lips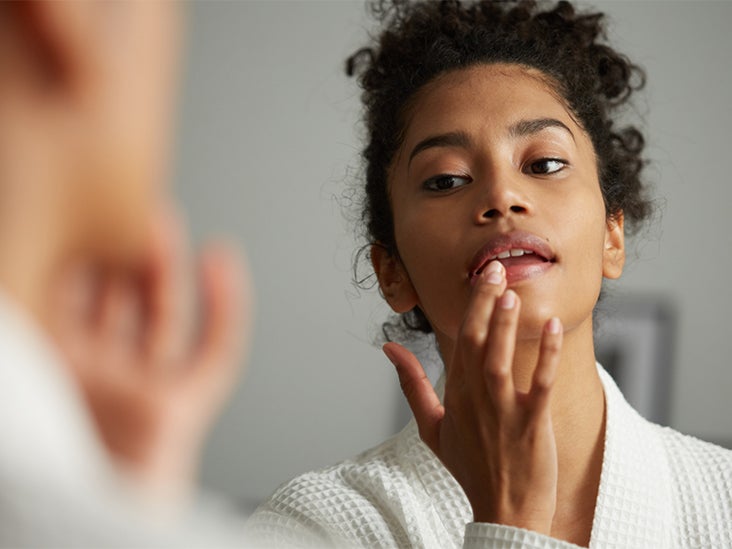 Korean Lip Care Routine For Dry and Chapped Lips
Have you found any easy and highly-effective beauty tips to keep your lips healthy and soft? Here is a 3 step Korean lip care routine that you need to follow to maintain a beautiful lips.
Do you have itchy and chapped lips? It's time for you to establish a special and gentle natural lip care routine if you don't already have one. Because your lips are extremely delicate and more prone to dryness than other areas of your skin.
Why are my lips so dry and chapped?
Regardless of your gender or age, our lips are constantly exposed to the elements such as hot sunlight, wind, dry air, and extremely cold weather. The list doesn't end here because it also includes our daily lifestyles, such as eating, biting, brushing teeth, and even kissing. Hence, it is not surprising that chapped lips are a common condition that only occurs in most people.
Lips don't contain oil glands like other parts of the skin. This means lips are more susceptible to drying out and becoming cracked. In most of cases, this dry lip problem caused by environmental exposures, including saliva and habitual licking, frequent sun exposure, spicy foods, and cold, dry weather which can lead to dryness and irritation.
 Some of the main culprits of dry, chapped lips are:


Sun exposure
Excessive lip licking
Dry, cold weather
Cosmetic ingredients, including retinol
Certain medications
Allegies
Deficiency of vitamins
Symptoms of dry and chapped lips include:
 
Dry skin
Flaking or peeling skin on the lips
Redness on and around the lips
Cracking and bleeding
How to treat dry cracked lips?
Lots of people experience dry and itchy lips, especially during the winter, and it seems like you will have to live with that until warm nice spring, but the good news is that we have an effective lip care solution that will take your lips to new levels.
This remedy is very easy to follow as it only involves 3 steps - exfoliate, moisturize, and protect. Stick to these principles and your lips will be rewarded with fullness and Hydration. You'll wish you tried these out sooner!
[Lip care routine for dry, chapped lips]
1. Use a gentle lip scrub for exfoliation
Slough away dry, flaky, dead skin from your lips to make them looking brand new and smooth. Before you give your lips a hydration boost, it is imperative to scrape off this dead layer of skin.
The exfoliation help effectively moisturize the lips and give your lipstick a smoother foundation to glide on. It also prevents peeling and cracking from occurring, so your lipstick stays beautiful and flawless all day long.
* Warning: Dermatologists and estheticians strongly recommend not doing over-exfoliating the lips as it can lead to cracks, dry skin, and leave the skin even more compromised.
How often should you exfoliate your lips?
As the skin on our lips is quite thin and delicate, you should pay attention to the frequency of your peeling! Daily lip scrubs are not necessary for healthy lips, so start with once a week to avoid irritating your lips and we recommend doing no more than twice a week.
How do you exfoliate dry and cracked lips?
Choose a lip scrub product with natural exfoliating ingredients like sugar, salt and a hydrating humectant (hyaluronic acid, honey) or/and nourishing occlusive emollients (shea butter, argan oil, coconut oil) to soften the skin and restore the protective skin barrier to prevent moisture loss or skin damage.
A soft bristle toothbrush can make for applying your scrub a lot easier and also will act as a mild exfoliator – it's important. Just be sure not to use it for brushing your teeth after.
Best Korean Lip Scrub for dry and flaky lips
A cute-packaged lip scrub hydrates, removes dead flaky skin to reveal soft smooth lips. Natural avocado oil and shea butter deeply nourishes and moisturizes skin with its natural fats and plethora of vitamins and minerals while black sugar scrubs your lips free of flakes and dry skin.
2. Drench your lips in deep hydration
If you really want to enjoy vibrant and sexy lips, keeping your lips hydrated can be a key element to show off the beautiful look day and night. Because dehydration is often the first cause of chapped lips.
Plus, as you age, your lips naturally lose collagen, a structural protein essential for plump and youthful skin. The good news is, with a few simple beauty tips and tricks, you can increase the moisture and collagen in your lips so you can enjoy youthful, wrinkle-free lips!
When it comes to lip care products, lip balms and chapstick come to mind first, but lip masks and patch can take your lip hydration to new heights.
How do you hydrate dry lips?
Lip cream, mask, and moisturizer can help hydrate and nourish your lips, while lip balm acts as a film on the surface of the lips, retaining moisture to prevent chapping, cracking, and other injuries.
Getting your lips back to their smooth, luscious state is pretty easy when you treat them with the right formula specially designed to soften, moisturize and even improve the texture of your lips. In addition, drinking plenty of water throughout the day can prevent your lips from drying out.
What ingredients works best for dry and chapped lips?
Choose a non-irritating, unflavored, fragrance-free formulation with honey, hyaluronic acid, tocopherol (vitamin E), moringa oil, dimethicone, shea butter, cocoa butter, coconut oil, jojoba oil, beeswax, lanolin and ceramides.
* Warning: Petroleum is made from oil refining and is a popular ingredient in lip balm for some people, but there are still people who are concerned about the potential health risks.
There's no clear evidence that petroleum jelly has been linked to any health conditions, but when looking for an alternative to petroleum jelly, use natural oils and all of the ingredients listed above.
What ingredients are bad for dry and cracked lips?
When choosing a lip cream or balm, try to avoid products that contain menthol, camphor, eucalyptus, fragrances, octinoxate, oxybenzone, phenol, or any type of alcohol. Also, stay away from colors or flavoring ingredients like cinnamon, citrus, mint, and peppermint.
Some of these ingredients may provide an instant cool feeling and relief on the lips, but can irritate the skin or remove the outer layers of the skin, leaving your lips unprotected and vulnerable to environmental hazards. They're also surprisingly common in conventional lip balms, so be wary.
In addition, some foods can irritate the lips, such as spicy, rough, very salty or highly acidic foods, including citrus fruits such as lemons, limes, plums, grapes, grapefruits and blueberries.
Best Korean lip moisturizer for soft and youthful lips
A nourishing lip mask with Phyto Oil Complex, which consists of high-quality essential oils from avocado, sweet almond and apricot kernels, intensely nourishes and strengthens dry lips and at the same time prevents moisture from evaporating from the lips by creating a moisture film.
Pearl and marine plant extracts help target skin concerns like lightening dark lips, and the soft, balm-like texture gently melts on the lips, leaving them smooth, deeply hydrated in the morning. This is a great solution for dry, flaky, and chapped lips.
This highly rated Laneige Lip Sleeping Mask gently melts away dead skin cells from your lips and provides great results that keep your lips feeling smooth, firm and elastic while you sleep.
This leave-on lip mask consists of antioxidants and vitamin C-rich Berry Mix ComplexTM, which contains raspberry, strawberry, cranberry, blueberry extracts and Moisture Wrapª and forms a moisturizing protective film.
A gel-like jelly lip mask is a somewhat unique and fun way to treat your lips as they are soaked in beneficial skin essences that nourish your lips.
This hydrating lip patch contains cherry, hyaluronic acid and collagen, which provides an instant refreshing cooling effect to replenish, nourish, hydrate the lips and give your lips a healthy and moisturized look.
They come in two different ingredient sets, cherry and honey, but both help keep your lips feeling plump, hydrated, and soft in equal measure and these lip masks can make for some cute, fun Instagram selfies too.
3. Nourish and protect with a lip balm with SPF
You should protect your lips just like your face and body by avoiding excessive sun exposure and protecting your skin with sun protecting products.
One of the causes of dry lips is sun exposure and wind damage and one of the easiest options is to invest in a lip balm with an SPF 15 or higher (the higher the better). Because lips have thin skin and cannot produce as much melanin, which protects against ultraviolet radiation, as the rest of your skin.
Follow this simple 3 step routine daily, you will see your dry, chapped lips transform into a smooth, plump, and totally kissable shape forever!
Best Korean lip Balm with SPF
It is a stick-type moisturizing lip balm that makes the face look more vivid while utilizing the natural color of the lips. It also is
loaded powerful fruit extracts to soften and plump lips, as well as SPF 10 for UV protection from the sun.
The lightweight product contains shea butter, rose hip oil and is rich in vitamins with powerful antioxidant properties that intensely moisturize, nourish and protect the lips for a beautiful smile.
---