[Korean Cosmetic Review] Will This Cushion Foundation Give You Velvety Matte Skin?
Will This Cushion Foundation Give You Velvety Matte Skin?
With zero caking and smudging?
 Sun protection. Zero caking. Humidity-resistant. The ETUDE Double Lasting Cushion Matte Foundation is packed with plenty of compelling features, so much so that it's spurred a cushion newbie (me!) to give it a go. Did this foundation help me achieve the desirable #MySkinButBetter effect? Find out in my review below. 
First impressions
Usage and application
I slid three fingers underneath the puff applicator ribbon and proceeded to pick up the product by pressing gently against it. As a cushion newbie, I lost my grip of the cushion initially as I've been too accustomed to using a foundation brush. Fortunately, this applicator was very easy to use and I was able to apply the product evenly onto my skin. 
Given the product's lightweight, buildable texture, I started with a light hand and applied the product onto my cheeks first. Then, with gentle patting motions, I applied the foundation onto the rest of my face, such as my forehead, chin and my undereye area.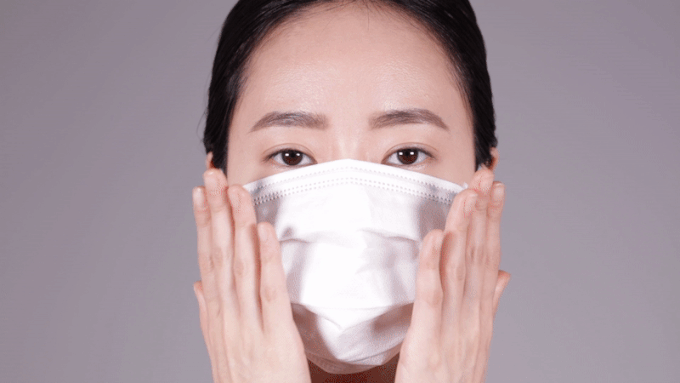 I could immediately see the product's effectiveness in covering the redness and discolouration on my face, especially with a side-by-side comparison. The foundation also made my pores look smaller and it gave me a brighter and more even-looking complexion. My darker-looking scars and blemishes are still slightly noticeable upon closer inspection, though. The foundation also smudged a little after mask-wearing. 
The product felt very light, breathable and comfortable on my skin and it definitely helped to create a #MySkinButBetter effect. I was impressed by how it was able to cover up my skin's discolouration in a natural and effortless-looking way without requiring a concealer. I didn't use a setting spray or a loose powder either and only applied a layer of peach-coloured powder blush over it. 
While I wasn't able to test the product for a full 24 hours, I managed to wear this for around eight hours — including spending an hour under the blazing afternoon sun — to see how it would fare. I also spent the rest of my time indoors without the air conditioner on to see if it would hold up against Singapore's hot and humid climate. 
Final thoughts
I captured the state of my makeup at different hours of the day to better observe the foundation's effectiveness. In the beginning, the foundation was able to control the oiliness on my forehead and nose. However, by evening, certain areas of my face began to look shinier and my pimples became slightly more apparent.
Even then, I'd say that my complexion still looked pretty good overall and there were zero creases on my face. My makeup didn't look cakey at all and looked natural even without any touch-ups. Plus, without the use of a makeup setting spray or loose powder, my foundation still held up well so I'd say that this product has definitely proven itself. 
 My final verdict?
I'd purchase this product in a heartbeat due to three reasons: firstly, the foundation felt light and comfortable on my skin while covering up my blemishes; secondly, it offers sun protection and its skin-relieving ingredients worked well on my sensitive skin. I do wish it was available in a wider variety of shades though, so that cushion foundation lovers of different skin tones are able to enjoy this product.
Interested to check this out?
---