[Korean Cosmetic Review] NOONI Daily Turnover Peel Pad 145ml
[Korean Cosmetic Review]
NOONI Daily Turnover Peel Pad 145ml
A lot of people use Peeling Pad these days, especially Nooni Daily Turnover Peel Pad! It's getting harder to take care of your skin due to wearing a mask for a long time, so let's take a look at the Nooni Peel Pad that has great strengths in removing dead skin cells and washing sebum that is the cause of skin trouble!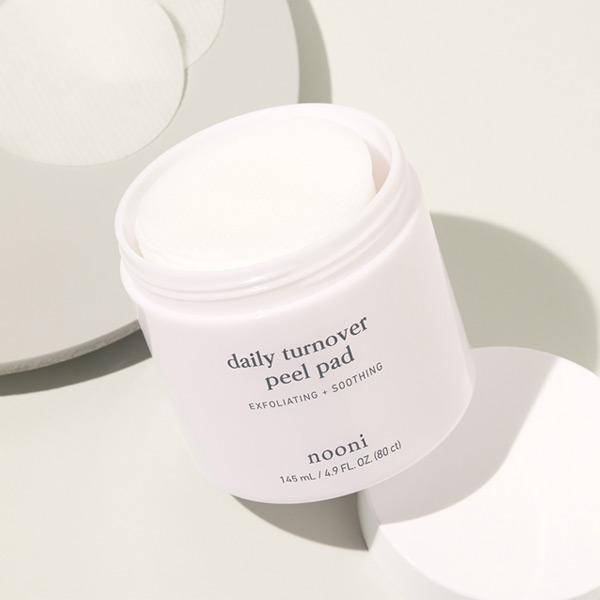 NOONI Daily Turnover Peel Pad 145ml
Two types of AHA, Papain Enzyme gently melts dead skin cells and White Willow Park Extract takes care of pores and sebum. The dead skin cells, blackheads, and whiteheads around your nose are always stressful, but if cleaning products are not enough, try this product! In the past, many people would have scratched and squeezed their hands to remove blackheads and dead skin cells. Now, try removing dead skin cells on your face with the Nooni Peeling Pad that is a 100% pure cotton pad that is easy to use without irritation.
Both containers and pads are white, so you can feel the freshness and moisture even before using them, right? Even if you use it, it's refreshing and moisturizing, and the finish is refreshing. You'll feel your face clean even if you use it once.
---