[Korean Cosmetic Review] MEDI-PEEL Dr.Apple-Tox Pore Toner 500ml
[Korean Cosmetic Review]
MEDI-PEEL Dr.Apple-Tox Pore Toner 500ml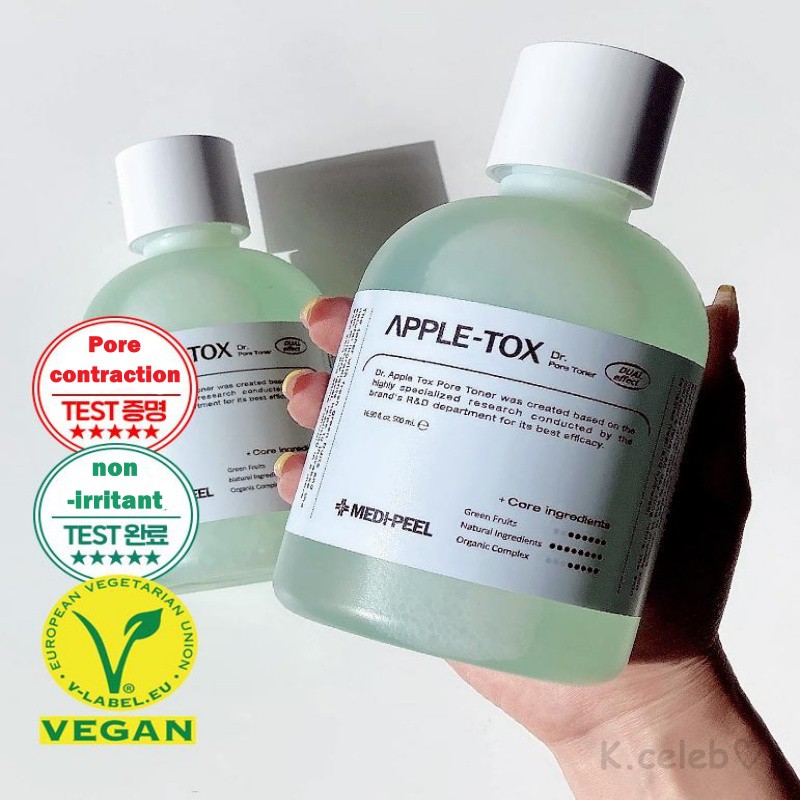 MEDI-PEEL Dr.Apple-Tox Pore Toner 500ml
One of the things that is hard to do in hot weather is pore care. However, many levels of care are cumbersome and you don't practice it every day. So many people are looking for toner to wipe their skin with cotton pads. Today, I am going to introduce toner that you can use after washing your face in the morning and evening.
Those who have used MEDI-PEEL products are very satisfied and the repurchase rate is very high. I'm going to introduce it even I can confidently introduce Apple Tox Pore Toner to you because many people are satisfied with it!
MEDI-PEEL Dr.Apple-Tox Pore Toner 500ml
In fact, why choose an apple for the pore toner? I'm sure some of you think that. Inside the Apple Tox Pore Toner, the footwork is used to control sebum, waste and oily skin. Maybe it's because it contains green fruits like green fruits, but the color and scent are sweet and refreshing, so you will get a refreshing feeling.
As you may know in other seasons, you know how annoying the glitters are especially in summer, right? But this toner helps to keep the shine away, so you can use it with satisfaction. The AHA ingredient also helps exfoliate and controls oily oil so that it can become moist pore care rather than dry.
MEDI-PEEL Dr.Apple-Tox Pore Toner 500ml
The product is in the form of turning the top cap open, and it will be most convenient if you use it on a cotton pad. You can use 500ml for a long time. The toner in 500ml contains pore reduction, pore collection, wrinkle improvement and whitening, natural origin, whitening, and moisturizing. There's a total of six technologies! It's a product you can trust and use, right?
You can wipe it from the inside to the outside of the skin with a toner on a cotton pad. It has a cooling effect and a sweet scent, so you can feel it when you wash your face in the hot weather.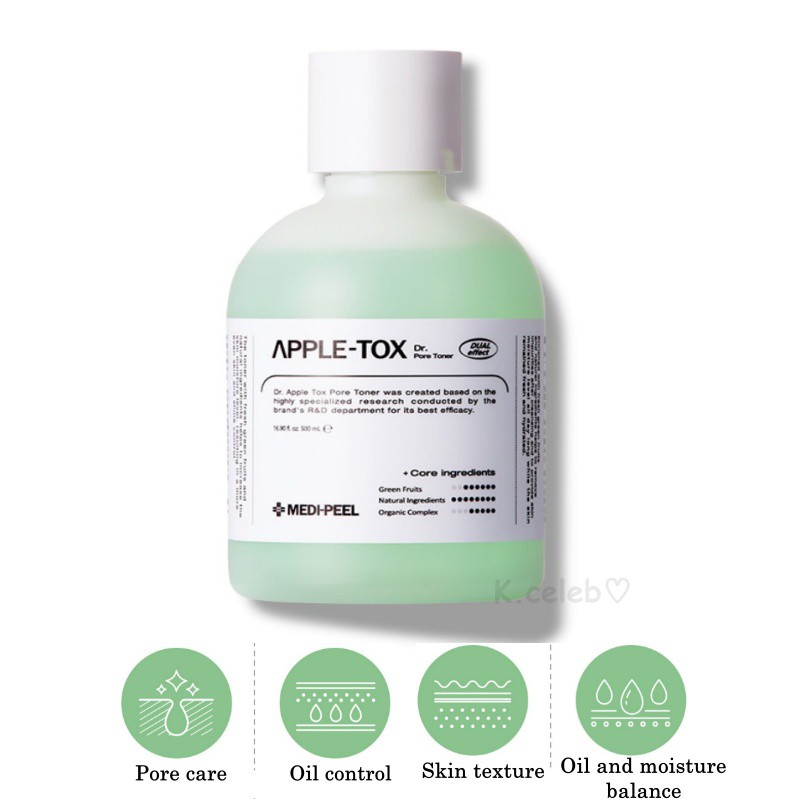 MEDI-PEEL Dr.Apple-Tox Pore Toner 500ml
In the hot weather, you'll feel your sebum and pores widen. If you wipe it clean with Dr. Apple Tox Pore Toner, it will calm your skin and moisturize your skin. Where is the product that is better than Dr.Apple Tox Pore Toner in the world? You can also use it as a pack when your skin is dry or dry and your makeup doesn't work well.
For those who are worried about oily skin, those who want moist and fresh toner, those who want skin care, and those who want daily exfoliation care with slightly acidic toner, MEDI-PEEL Dr.We recommend Apple Tox Pore Toner!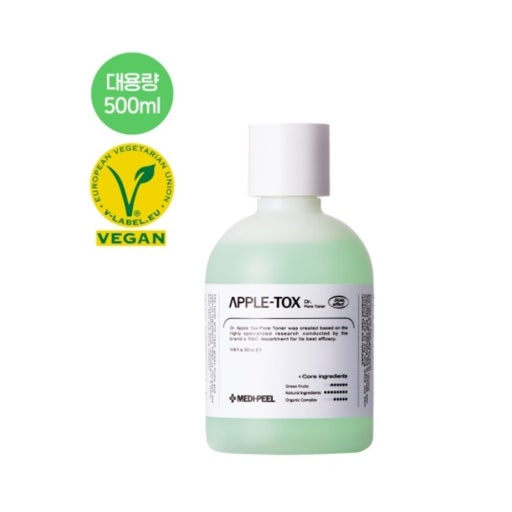 MEDI-PEEL Dr.Apple-Tox Pore Toner 500ml
 Pore toner that catches sebum, glitters, and wastes with a green fruit complex
Pore care Oil control Skin texture care Oil and moisture balance
20% green apple extract, pH 5.5 acid-free toner, 18 cautions-free
Moist and fresh toner daily exfoliating care
---