[Korean Cosmetic Review] IOPE Bio Essence Intensive Conditioning
Review: IOPE Bio Essence Intensive Conditioning
If you're a skincare junkie like me, you already know that an essence or toner is an essential first (post-cleansing, of course) step to your entire routine.
Essence or toner helps rebalance your skin's pH level after cleansing and it preps your skin to better drink in serum and moisturizer.
And let's be serious, when you have about 5 steps in your routine (or 7... or 9), you want to make sure your skin is taking in everything it can.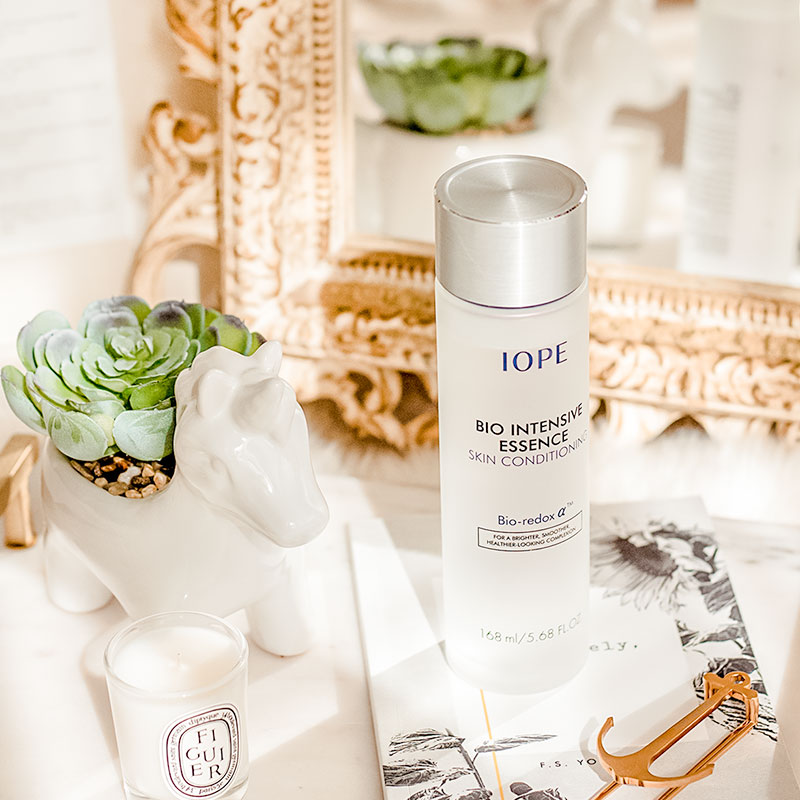 I've tried a lot of different toners but the one that I always seem to go back to is this IOPE Bio Essence Intensive Conditioning.
I tried this one for the first time last year when I went to Korea—I went to Aritaum to shop and the sales associate generously gave me packs of trial-size essences.
At first I thought she was being weird, but quickly realized that the lack of travelers in Seoul due to the MERS outbreak was actually working out in my favor as a shopper.
Having so many little trial-size bottles has been amazing because I can easily make it part of my travel routine, or stash in my gym bag for the times I work out in the mornings (which I haven't done since February, tbh).
I really love this essence for a few reasons:
I feel like it's the only one I've tried that seems to calm my skin when it starts to rage. I've been trying a lot of different products these past few months (makeup especially). When I have a negative reaction, I just make sure to use the Bio-Essence post-cleansing. I can visibly see my skin become less red, less irritated.
It's great for all skin types. It seems to hydrate my skin when I'm dry and it seems to balance it when I'm oily. Kinda like magic?
Whether you want to use it day or night, it's suitable for both. If you're a skincare minimalist, you don't have to worry about a day toner and an evening essence. This one will do it all.
This one has been a #1 in my skincare routine for the past year. So when the US Aritaum team reached out and gifted me a new IOPE Bio-Essence bottle, I couldn't believe my lucky day! Thanks guys! 
I would encourage everyone to try this, seriously — and that's not a recommendation I make often. 
---