[Korean Cosmetic Review] EUNYUL Horse Oil Cream 70g
[Korean Cosmetic Review]
EUNYUL Horse Oil Cream 70g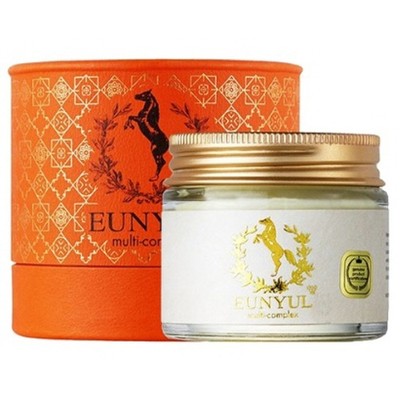 EUNYUL Horse Oil Cream 70g
For those who feel that you can not properly protect your skin with a light moisturizing cream during the dry winter season!
And for those who put on makeup everyday, if you just pass by the dryness of your face, you can not look pretty even if you put on makeup. For those who are like that, please pay attention to this product that Coscorea recommends! Today's product delivers whitening, wrinkles improvement, and moisture smoothly.
It is EUNYUL Horse Oil Cream!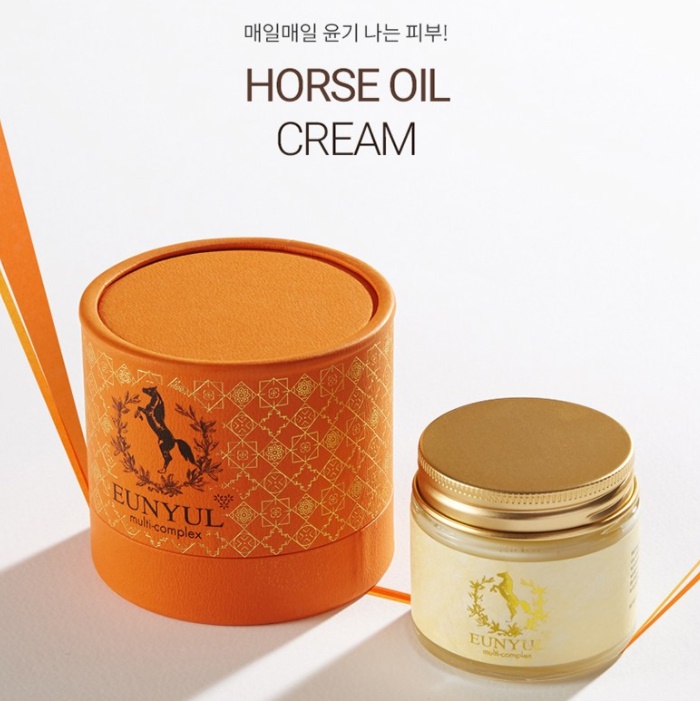 EUNYUL Horse Oil Cream 70g
Horse oil has both animal and vegetable fat and it is the most similar ingredient to the human body so excellent skin absorption is the biggest advantage.
The main ingredients are Horse oil, Niacinamide, and Adenosine. Horse oil seems to be very oily but it absorbs quickly when applied so many people in Korea left positive feedback after using it.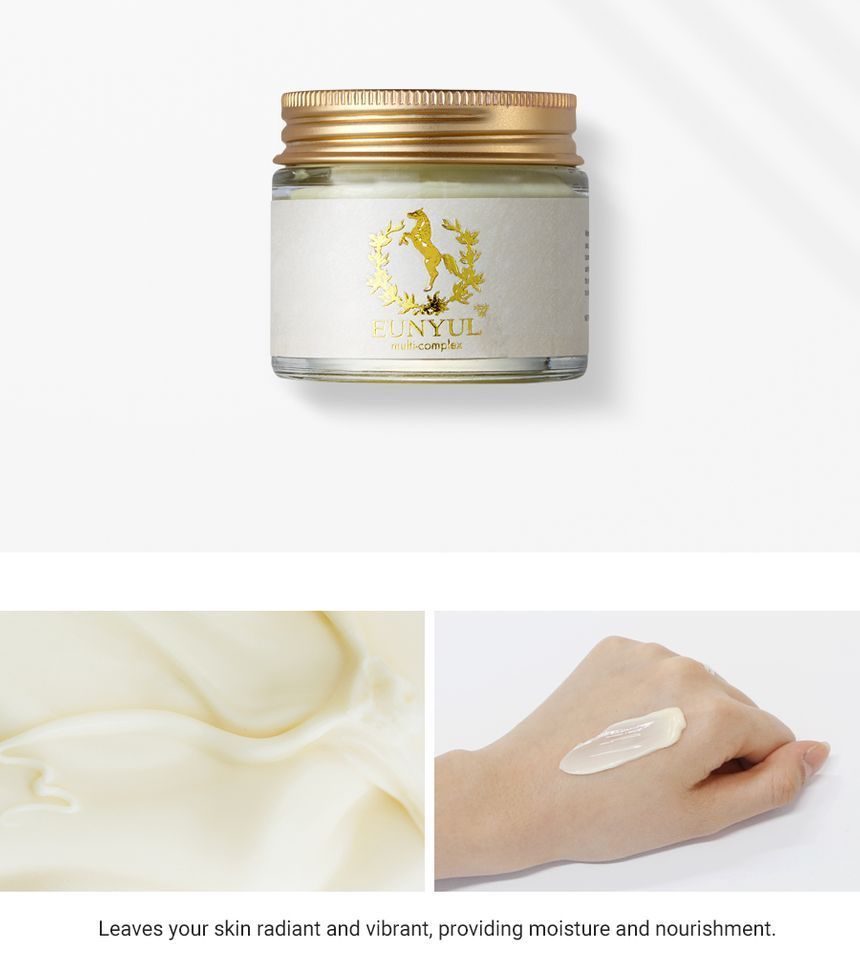 EUNYUL Horse Oil Cream 70g
Unlike other products, EUNYUL Horse Oil Cream is a great product for gifts because it is in a luxurious case as you can see above the picture. You will feel really good when you open the product.
Horse oil Cream has a fresh citrus scent and a light yellow color. The yellow citrus-scented Horse oil cream is designed to be used for sensitive skin. Since the fresh Jeju citrus scent is not only moisturizes but also whitening care and it is a cream that keeps your skin clean and moist without missing anything from whitening, wrinkle improvement and moisture delivery.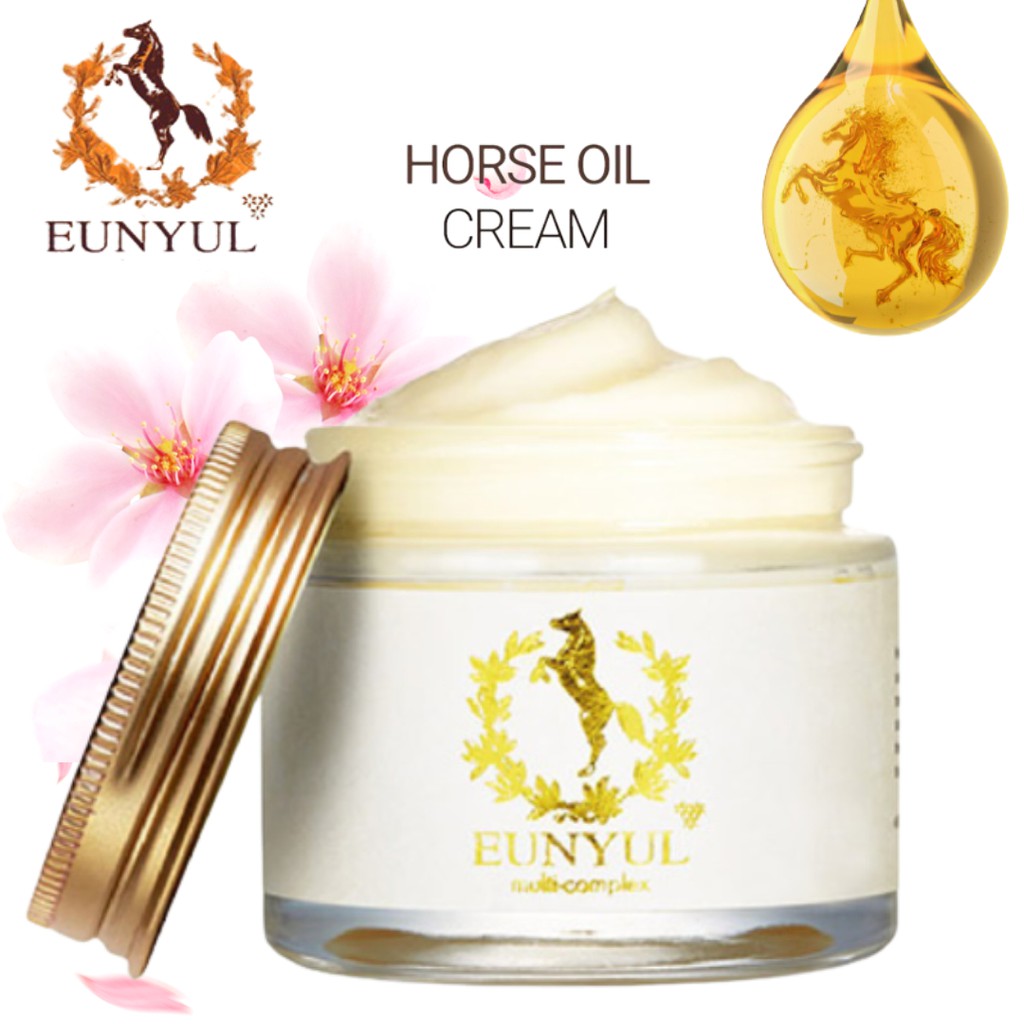 EUNYUL Horse Oil Cream 70g
It was smooth when first applied and it was absorbed into the skin, so the smoothness disappeared, the elasticity of the skin was created, leaving only moisture, and the absorption was very fast, so the finish was really good after a while. Horse oil cream is also effective for elasticity so you can check the effect even if you apply it to your neck.
Horse oil has long been used as folk remedies in Asian countries like Korea, Mongolia, China, and Japan. Horse oil in cosmetics is not sticky at all, no matter even if it is oil and it is highly permeable so it quickly penetrates into the skin and helps the skin smooth. Horse oil also promotes blood circulation and activates metabolism that is effective not only in activating skin cells but also for shoulder tightness and low back pain.
EUNYUL Horse Oil Cream 70g
You can feel a fresh finish due to its fast absorption. And you can feel that it is very concentrated with your skin so I recommend a night cream rather than a daily cream but the finish is very refreshing so you can use it as a daily cream!
If you apply whitening cream, elastic cream, and moisturizing cream separately, your skin will feel burdened, and no matter how heavy the cream is, it feels. So it is light and good to care with one product. It is EUNYUL Horse Oil Cream that meets all those conditions! Meet EUNYUL Horse Oil Cream that is sold at a discounted price on the Coscorea website right now!
---