[Korean Cosmetic Review] Banila Co It Radiant CC Cream 30ml
[Korean Cosmetic Review]
Banila Co It Radiant CC Cream 30ml
If ask people who wear masks these days what is the most popular cosmetic, I think it is a cosmetic that does not get on the mask. What do you think? I
n fact, there are many people who are embarrassed to put down the mask because cosmetic base comes off a lot when they wear a mask after putting on makeup.
Banila Co It Radiant CC Cream 30ml
So Coscorea recommends a product that lightens up your skin and protects against UV rays. It is Banila Co It Radiant CC Cream!
I think Banila Co's Best Seller in all countries is CC cream except for Cleaning Balm. This means that Banila Co's CC cream has been loved by many people for a long time.
Banila Co It Radiant CC Cream 30ml
Banila Co It Radiant CC Cream can create bright skin with a tone-up function on dull skin and can also be used as a bare face makeup that seems to be applied and moist in all stages of the base.
It also has whitening and UV protection so easily tone up sun care is available easily. In addition, Micro Baby Pixel Power that expresses the skin texture smoothly like silk makes the skin look good as well as tone-up.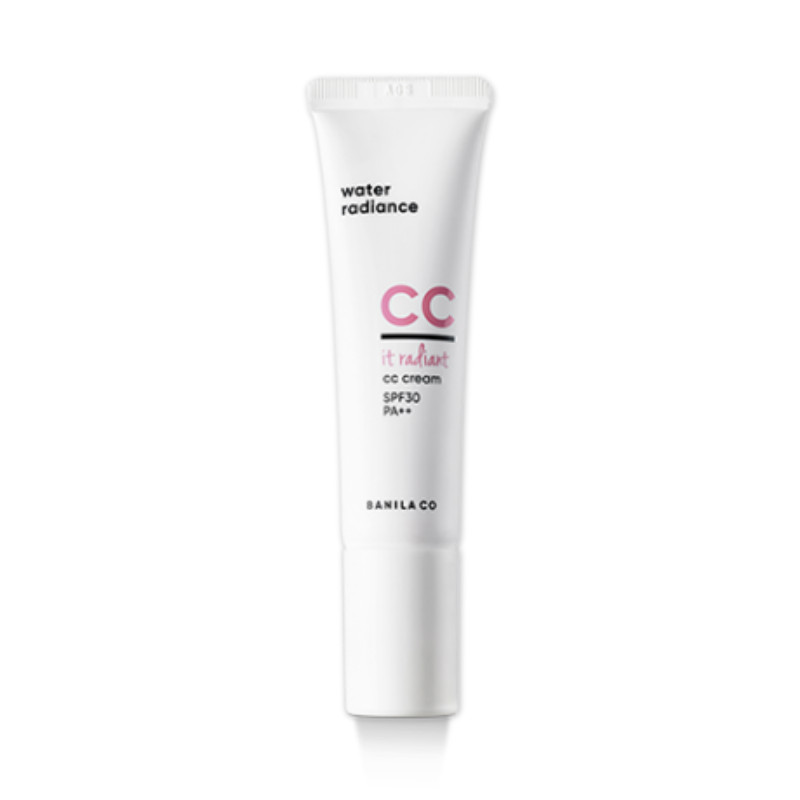 Banila Co It Radiant CC Cream 30ml
As it is a bright peach-colored cream, it makes the skin look bright and moisturizing so if you use it as a makeup base, you can also express a luxurious skin with a subtle glow and pretty glow.
It also applies smoothly like a moisturizing cream so there is no burden and once pumped, it can naturally tone up your entire face so it is not an excessive CC cream that is perfect for use these days.
Banila Co It Radiant CC Cream 30ml
---