[Korean Cosmetic Review] AESTURA Atobarrier 365 Cream Mist 120ml
[Korean Cosmetic Review] 
AESTURA Atobarrier 365 Cream Mist 120ml
How is your skin in preparation for the chilly weather? If it gets colder, it will get dry due to the fight with the heater. Through this time, I'd like to introduce a mist that is moist and moisturizing. It's Aestura Atoberrier Cream Mist!
AESTURA Atobarrier 365 Cream Mist 120ml
♥Shop Now♥
Most people would have used mist spray type mist, but cream mist would be very unfamiliar. Normal mist dries quickly and takes away moisture from the skin, but cream mist lasts longer and keeps the skin moisturized.
The biggest advantage of this product is the technology that protects skin barriers with 10,000 ppm of high-concentration ceramide microinjection!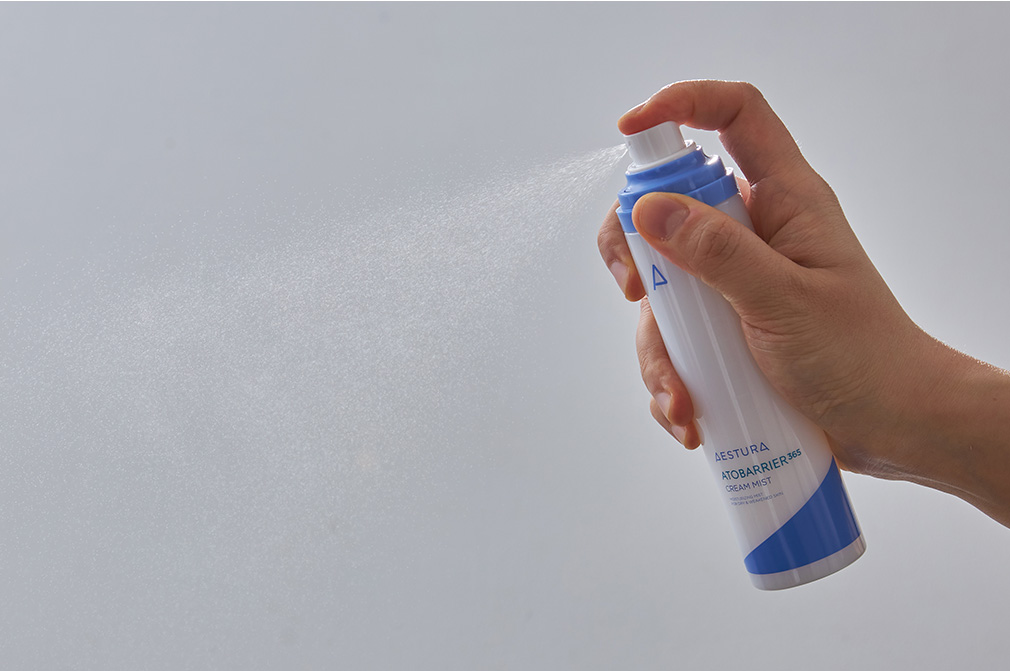 Unlike a normal mist that dries right after spraying, your skin will feel sticky and moisturized.
If the weather gets cold, the company and school will turn on the heater frequently, but if you carry it around and spray it often, I think you'll be able to protect your moist skin well! Why don't you balance your skin with Aestura Atoberrier Cream Mist when it's getting cold?
AESTURA Atobarrier 365 Cream Mist 120ml
♥Shop Now♥
The only momentary moisture is NO!
Reliable moisture without flying away
Barrier moisturizing mist
-Fine fine mist filled with 10,000ppm ceramide
 This product is used on areas of soft and dry skin. 
---