[K-beauty] Why Korean Beauty & Skin Care Is So Popular?
 Why Korean Beauty & Skin Care Is So Popular?
Does Korean skincare really work? Is it worth the hype?
Ever wondered why Korean skin care is so good?
Here's an inside guide on why you should choose Korean cosmetics.
 If you're caught up on the basics of skincare, you've probably crossed paths with these terms: K-beauty, 10-step Korean skin care routine, glass skin or sheet mask by now. Or you may have seen or tried adorable cute packaged Korean cosmetics products on Instagram or at your favorite shopping places, like Sephora or Amazon. It's no secret that more consumers are becoming aware of Korean makeup and skincare brands and they many gave given it a try — then they're hooked.

Many Korean products are known for being cult-favorites in beauty communities, especially amongst beauty bloggers, youtubers, and even makeup artists. However, still there are many people who are wondering why Korean cosmetics are so popular? Are they really better than the Western ones? Here's some helpful information for you to understand the reasons behind the global Korean skin care phenomenon.
What's K-Beauty?
 Simply put, K-beauty is an umbrella term for Korean beauty influence upon skincare, beauty regimens and products that originated from South Korea. In the last few years, the wave of Korean culture (hallyu) has been sweeping over the world from K-pop, K-movies, K-dramas to K-fashion and K-Beauty. The K-Beauty has always been one of hallyu's trend leaders and now it's becoming a part of the mainstream beauty market in the US.

Koreans are well-known for generally having great soft skin; however, many Korean women have a desire of getting more translucent and porcelain-like glass skin. To fulfill their dearest wish, they invest considerable time and money on cosmetics and beauty products to take care of their skin — which explains where the famous multi-step face-care regime is coming from. 
What Makes Korean Skincare So Special?
Non-Stop Innovation & Advanced Technology
  Beauty is a serious business in South Korea and Korean customers are very knowledgeable about the different cosmetics ingredients and product types. They're always looking for something new and better and are willing to try the latest trends. The girls have very high standards for their skincare goals such as having "flawless skin" and they understand what they want and need and how to achieve their success.

As a result, the cosmetics companies have been pushing to keep up by creating more innovative and advanced formulas to satisfy the high demanding customers by investing in research and developments. They have ended up creating never-before-seen products that the world soon has been obsessing over, such as BB creams, sheet masks, the cushion compacts, acne pimple patches, and under-eye masks.

In addition, due to the skyrocketing demand of Korean skincare in global, the competition has been rising among Korea's massive beauty companies to be the most innovative Korean brand. That's why Korean beauty is always a step ahead of others.
Gentle Formulas for All Skin Types
Another known strength of Korean skincare is their skin-friendly compositions that are formulated with natural ingredients. According to NCBI, studies show that sensitive skin was present in 56.8 percent of the Koreans while 44.6 percent of Americans and 38.4% of Europeans identify as having sensitive skin.

For this reason, the brands have been focusing on creating hypoallergenic, anti-breakout, and naturally derived formulations that are safe for all skin types including acne-prone, oily, dry, and even extremely sensitive skin. 
All About Prevention
 Koreans tend to focus on prevention and getting to the root of skin problems rather than treating when it needed. In other words, they dedicate time to take care of the skin before there is actual skin concerns. It's like why wait for acne or wrinkles to occur when we can attack the source and main cause. We all know that prevention is better than a cure.

Starting at a young age, they're taught the importance of skincare and the process to ensure their skin remains healthy. The typical techniques include cleansing, exfoliating, moisturizing, and wearing sunscreens. So it kind of becomes second nature to them as they grow up. It's not uncommon that you can see some people starting to use eye cream in their 20s instead of waiting until the wrinkles appear.

With this focus-on-prevention philosophy, they understand that consistency and patience plays an essential role in its effectives. With skincare routine practices, they use products consistently rather than just once and wanting immediate results.

In contrast, the North American philosophy is more focused on quickly fixing the problem once it arises. Unfortunately, it's harder to undo the damage and bring it back to its original healthy status once a problem appears.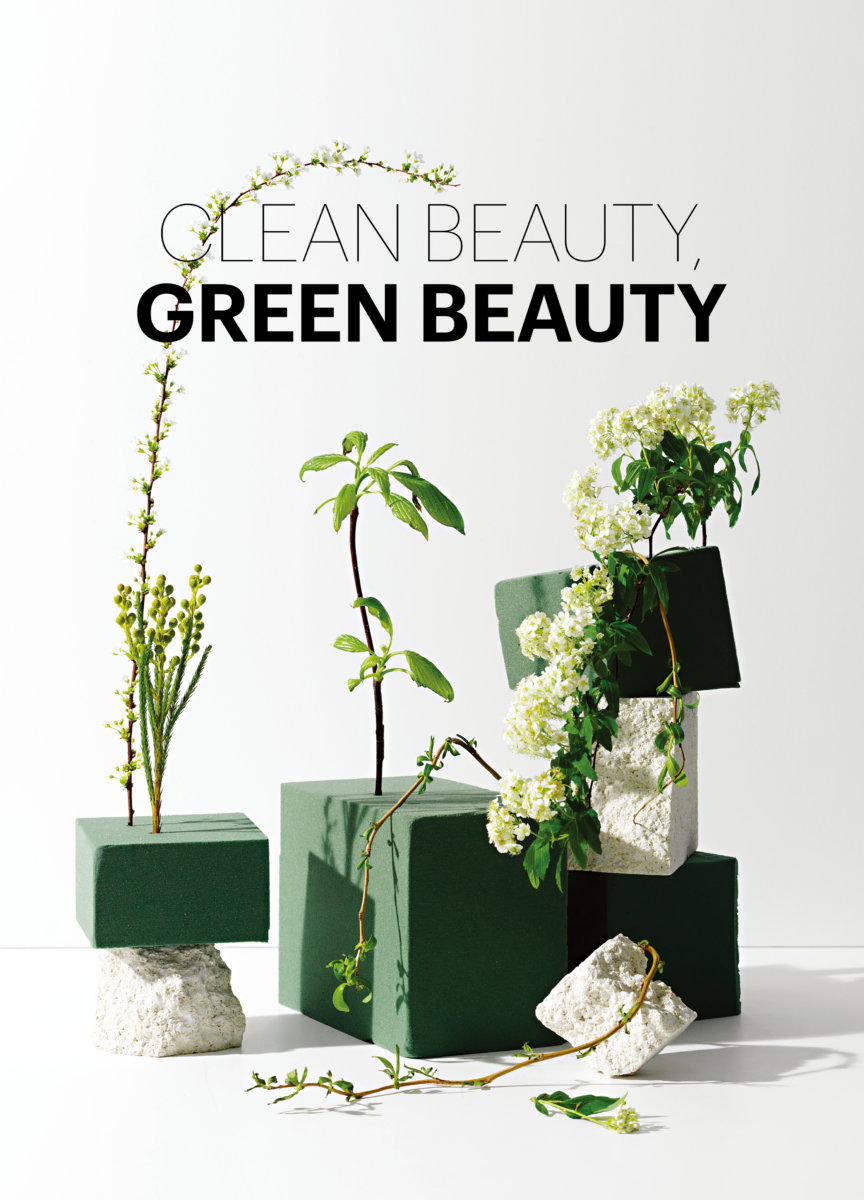 Unique Ingredients from Nature
 Bee venom serum, snail mucin essence, green tea toner, ginseng eye cream — yes, these are all beauty staples that originated in Korea. The South Korean companies have been on the forefront of creating the newest innovative functional cosmetics and Cosmeceuticals. They've been combining features of cosmetics, pharmaceuticals, technology, and nature.

Many Korean cosmetics use much gentler formulas from nature thanks to their traditional uses of herbal ingredients passed through multiple generations. Those are commonly used in oriental culture as medical herbs but it's difficult to find them in the Western world. Typical ingredients you can find in your favorite products include centella asiatica, birch juice, propolis, licorice root, rice water, mugwort, and various fermented ingredients.
Better Value for Money
One important thing to note when it comes to fundamental skincare rules is that you don't have to spend fortune to achieve great skin. Considering that Korean products are developed with cutting edge techniques and skin-friendly botanicals, their price for value is unbeatable.

Thanks to a competitive market, people are able to enjoy the excellent benefits of their skincare on a budget without ever sacrificing quality. You'll be impressed by these high-quality but reasonable priced gems and the results they deliver.
High Quality and Effectiveness 
Aside from all the previous reasons, Korean skin care becomes influential worldwide is because of its effectiveness. Those products are designed to improve skin from inside out —hydrate, nourish, repair skin, and enhance the compelling features for long-term results.
Korean skin care can help you get healthy happy skin by focusing on the inside out, instead of getting what you want just on outside. They are formulated to be used consistently for results that will last months instead of days or hours.
Take time each day to show your skin some love by using your new beauty favorites and you are well on your way to achieve your desired results from a consistent skincare regimen.
Personalized Skincare Routine
 You've probably heard or read about the Korean 10 step skincare routine and you feel pretty much overwhelmed. Because more than likely for many people, it's not realistically possible to manage all of those steps every single morning or night. The good news is that you don't need to use every single step at once all the time. It really depends on your skin and what your current issues are and the needs for it.

You can think of it this way, there are 10 different purposed products that you can use and you can choose as many as you need based on your skin type and conditions and make your custom routine. It may sound complicated but it's not and this is one of big focus on the K-beauty beauty philosophy.

To ideally achieve skin care goals, it's essential to understand your own skin and find the right products for it. (You're not sure about your skin types? Here's a blog post you can refer to How to determine your skin type? Tips for each skin )

Many Korean products are designed to cater to specific skin type or concern using different active ingredients. Pay attention when you're using a product and keep an eye on how it affects your skin – if you ever have an allergic or negative reaction to a product or if it works well or your skin loves it.

Check what ingredients are in the product and make your own list to identify which ones your skin likes or dislikes. Don't be afraid to switch out products if you need to and slowly add a product that works to your own customized routine. Your skin will thank you for it, and you might be surprised with the result.   
Extensive options for everyone
 The Korean beauty market also has notoriety due to the huge assortment of products available from oil-based and water-based cleansers, sleep masks to lip treatment. When you go out to buy a skincare product in Korea, anyone can find one that fits their skin whether it's a young girl with sensitive skin or a middle aged man who needs an anti-aging product.

Taking care of your skin is considered as a part of the healthy lifestyle in South Korea, regardless of age and gender. Think about K-pop idols like BTS, who openly talk about their skincare secrets and the efforts they put into their beauty routine. With this trend, more men are gaining interest and products are being made more available tailored to men's needs.
---